Storage near Greenpoint loc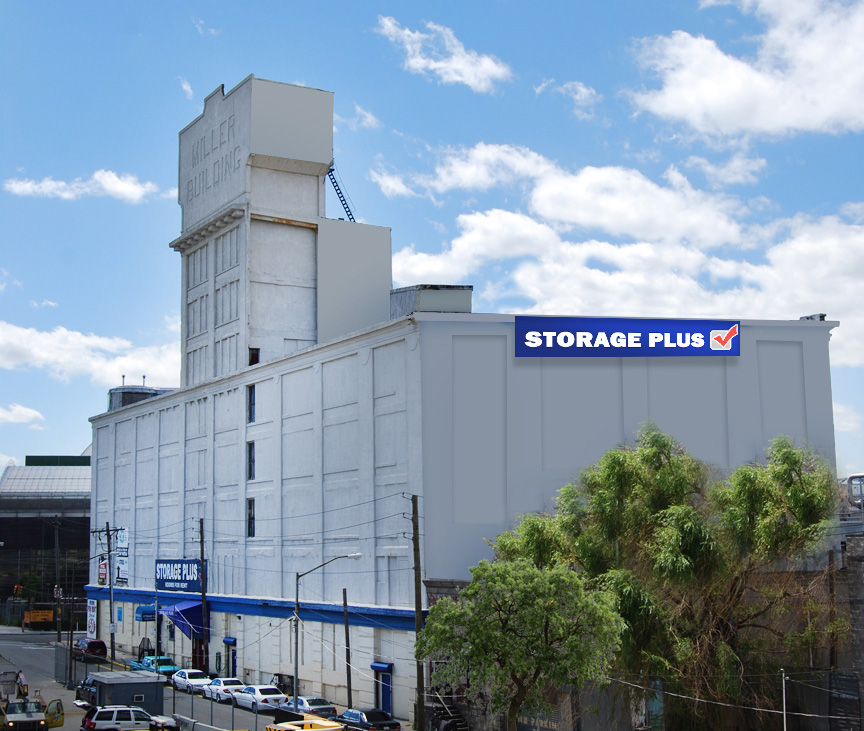 425 Greenpoint Avenue, Brooklyn, NY 11222
M-F 8:00am – 8:00pm
SAT 8:00am – 8:00pm
SUN 9:00am – 6:00pm
* Promotions are for new customers only and can not be combined
425 Greenpoint Avenue, Brooklyn, NY 11222
M-F 8:00am – 8:00pm
SAT 8:00am – 8:00pm
SUN 9:00am – 6:00pm
Features For This Location
24 hours Video Surveillance
Alarm Equipped
Intercom System
Temperature Controlled
Sprinklered
Convenient Indoor & Outdoor Loading Docks
Ground Level Access
Elevator Access (Customer Elevator, Commercial/Freight Elevator)
Handicap Access
Free Outdoor Parking
Bike Rack
Great Customer Service, Bilingual Staff (Spanish/ English)
Professional Storage Guidance
Highest Quality & Low Rates
New Specials Every Month
Open 7 Days A Week, including Most Holidays
Free Pickup
All Room Sizes Available – Commercial, Business, Residential or Personal
Records Storage Available
Free use of Push Carts and Dollies
UPS Drop Off
Receiving & Shipping Packages and Containers
Boxes and Moving Supplies for sale onsite
Online Payments
Onsite Fax and Photocopy Services
Low Cost Protection Plans Available
We Accept Government Agency Checks, (ie HRA, non-profit, charitable, NYCHA)
Free WiFi
Pet Friendly
Free Coffee & Water
Vending Machine
Your Lock, Your Key
Free Library
Excellent Customer Ratings
East Williamsburg, Brooklyn
Keep your personal, residential and commercial belongings safe and secure with long or short term storage in Storage Plus – Greenpoint! Whether you need to store valuables or personal belongings for a few months or a few years, Storage Plus has a wide variety of locker and unit sizes available at great rates all year long. Located at 425 Greenpoint Ave in Brooklyn, NY just off the west bank of Newtown Creek, our Greenpoint Storage Facility is perfect for Northern Brooklyn residents.

From small lockers to large commercial 300 square-foot units, we have space available for storing electronics, furniture, documents and many other items. All of our units are Temperature Controlled. We offer ground level units are well. You lock your unit with your own unique lock and key, ensuring you're the only one with authorized access. In addition, all storage and locker rooms are equipped with alarms, and 24-hour video surveillance, we're always looking out for your valuables. You simply won't find a more secure storage or a lower monthly rate in New York City. We make self-storage easy and affordable.

Quality self-storage is about more than just providing space, Storage Plus -Greenpoint goes the extra mile for you. We offer free pick-up for all customers*, along with convenient full-size loading docks, freight elevators, push carts and dollies for maneuvering large items. When you are on-site, take advantage of our free vehicle parking and bike racks, free library, fax and photocopy services, free Wi-Fi, free phone and device charging stations and many other services. We also provide UPS Drop Off, and package and container receiving services.

In addition to our low regular rates, Storage Plus has new specials each month for both new and current customers to make self-storage even more affordable. Our offices are open seven days a week including most holidays in case you need to speak with one of our Storage Specialists. Our helpful staff is ready to serve you in several languages including Spanish.

If you are a new customer and want to learn more about Greenpoint Storage in Brooklyn, NY, you can call Storage Plus today at 718-707-0888 (our existing customers can call 718-383-3010), or email us at sales@nystorage.com for assistance.

** Promotions are for new customers only and can not be combined**